Don't leave data
in the dark
to help organizations make tough decisions.
Gradient Metrics is a community of data scientists, analysts, researchers, technologists, and storytellers.
We believe in using data to give organizations the confidence they need to make big decisions.
Data doesn't have to be scary.
We build models and structure analyses to address your unique needs. At every step along the way, we organize data in smart, simple ways so you can take action.
Hypothesize & Plan
We partner with you from the very beginning to identify what needs to be done and plan our way forward.
Data & Modeling
Next, we collect data and build statistical models to provide the necessary intelligence for success.
Synthesize & Take Action
Last, we summarize the findings and build out recommendations for testing and learning.
We're your market research partner.
We help our clients succeed by bringing together traditional market research and data science to build models that serve them.
Curious about our services?
Learn More
Trust is at the core of
what we do.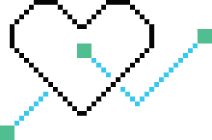 Side-by-side
As an extension of your team, we help you get to the heart of what your data means and how that meaning ladders up to your business objectives.

Made-to-order.
There's no one-size-fits-all approach. We organize data and customize models based on your unique needs.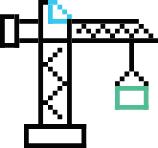 Test our way forward.
We help you mitigate risk by testing hypotheses that are at the basis of critical decisions early and often.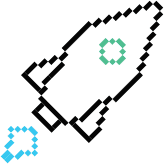 Sprint out the gate.
We help you learn quickly and make decisions within days or weeks—not months or years.
How to work with us
We operate on rapid sprint cycles, meaning that we can get you the answers you need in days or weeks, not months or years.
Per Project
You need intelligence and you need it now. We get it. Just brief us on your research needs, no matter the scope or subject, and we'll get a proposal ready within 24 hours.
Dedicated research manager & data scientist
Tailor-made solutions with statistical methods to fit your exact needs
Access to cutting-edge academic and industry researchers
Unlimited
The biggest companies have dedicated research staff to produce research reports on demand. We're making the resources of the biggest companies available to organizations of all sizes.
Dedicated secure online portal to track real-time progress
On-demand access to a suite of research methodologies
Responsive to your needs: scale up or down at anytime
What people are saying

Michael Kaminsky, Data Science Director at Harry's
"The team at Gradient is top notch. They partnered closely with us to understand the intricacies and unique dimensions of our data science problem and they were able to generate some truly fascinating insights from our data."
Parisa Rouhani, Co-Founder & Sr. Vice President at Populace
"Gradient is a great firm to work with. We collaborate with them for all of our analytic work, and even use them to re-run analyses that other firms have done for us because they have earned our complete trust. We think of the Gradient team as an extension of our own — they are knowledgeable, thoughtful, flexible, honest, and an overall pleasure to work with."
Heidi Hackemer, Founder of So We Hunt
"The Gradient team can handle anything we throw at them from rapid opinion surveys, customer segment deep dives and advanced statistical modeling. They require no hand-holding and package their impressive analytical capabilities in digestable, stakeholder-ready outputs. They are able to anticipate the needs of high-level decision makers from global brand execs to marketing strategists and design their research to speak to them."

Nate Lubin, Former Director of the Office of Digital Strategy, Obama Administration
"Gradient lives at the bleeding edge of market research, data science, and technology. They are not afraid to push the envelope of data collection and analysis methods. It's a thrill to see the Gradient team roll up their sleeves to craft a sharp analysis for a rapidly approaching press deadline. If you need a no nonsense research partner, Gradient is exactly that. "
Who we've partnered with

Sign-up to receive our proprietary research for free.