"The worst thing in the world is to try to sleep and not to."
— F. Scott Fitzgerald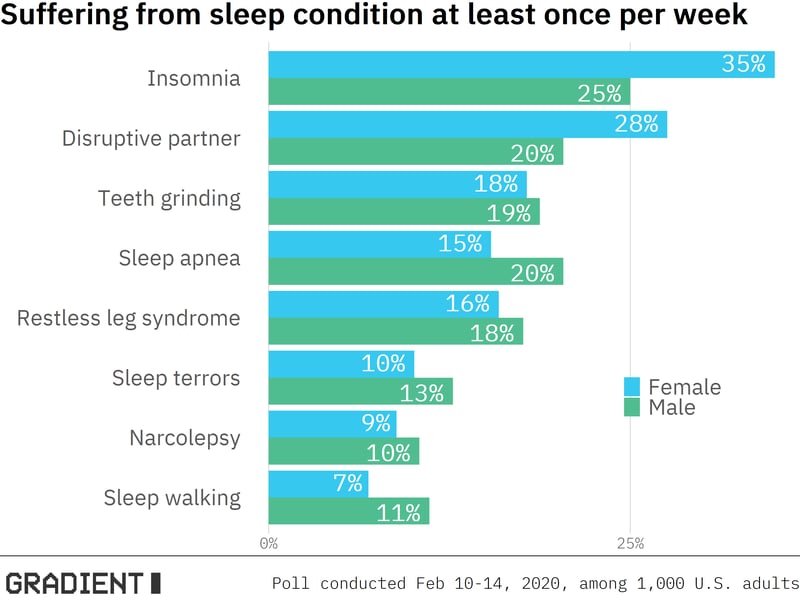 You know that feeling of trying to survive the day after a red-eye transcontinental flight? It's probably not the most productive day of your week. Yet nearly one-third of Americans likely feel this way on a weekly basis due to chronic insomnia. This makes last weekend's N-1 hours of sleep a little more tolerable.
Right off the (high) heels of International Women's (23 hour) Day, we find more room to improve gender parity as women are significantly more likely than men to suffer from a lack of satisfying sleep due to insomnia (35% to 25%, respectively).
Women are also more likely than men to report that their sleep is negatively affected by a disruptive partner (28% to 20%).
This all sums up to one unfortunate statistic: on a scale of 1 to 10, women rate their happiness with their sleep quality at 6.1, compared to men's 6.8. For Mother's Day this year let's try and give the moms in our life a good night's rest. And maybe an extra hour on the next International Women's Day.