With growing legalization, stonk investors are in a frenzy to figure out which marijuana stocks to purchase. The popular buzz among investors is that buying marijuana stocks is like buying alcohol stocks after prohibition. But is it? 60% of Americans have consumed alcohol in the last 12 months while only 21% have consumed cannabis in the same time frame.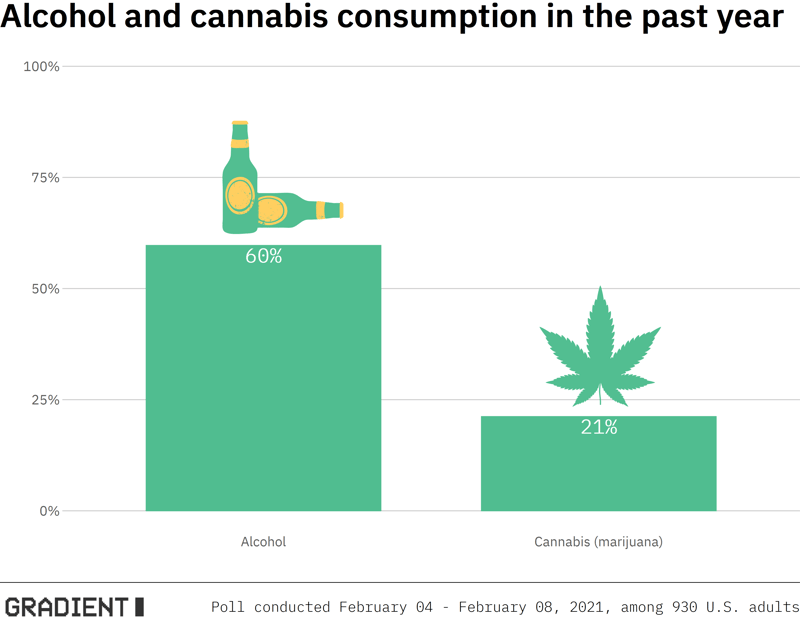 However, the interest in trying cannabis suggests growing demand — 31% of Americans who have not consumed cannabis in the last year are at least slightly interested in trying it this year.
Most Americans who have tried it in the past year prefer smoking it – 66% of cannabis users roll it up or reach for their favorite glassware and another 10% vape. Fewer Americans prefer edibles (15%) – but extra calories are a sacrifice they're willing to make for healthy lungs.
Americans decidedly agree on the medical benefits of cannabis. Whether or not they have tried it themselves, a majority of Americans agree cannabis offers medicinal benefits (76%), reduces stress (72%), and improves sleep (67%).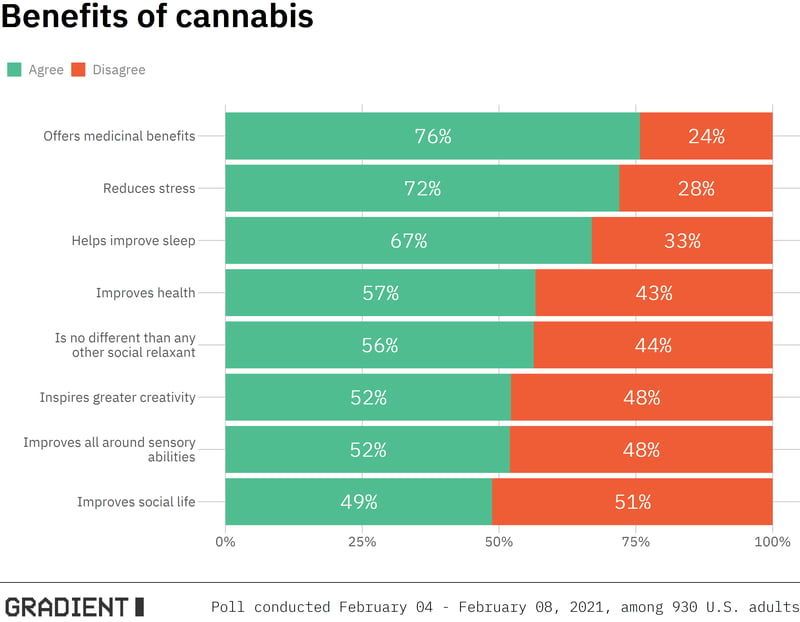 Now the conversation is shifting to recreational use – overall, two-thirds of Americans (66%) support the legalization of recreational cannabis. Southerners and urbanites are most on board — with 71% and 75% expressing support, respectively.
Despite the high enthusiasm, 80% of consumers worry that cannabis use limits employment opportunities. Price seems to be another barrier — 57% of Americans believe it is too expensive, with the average stoner spending around $130 a month on cannabis products.
While consumption is likely to grow, those tipping the scales toward broader legalization are not actually cannabis consumers. Just over half (53%) of Americans who support legalization are not interested or unsure about trying cannabis.
America, the land of free and home of the … blazed?