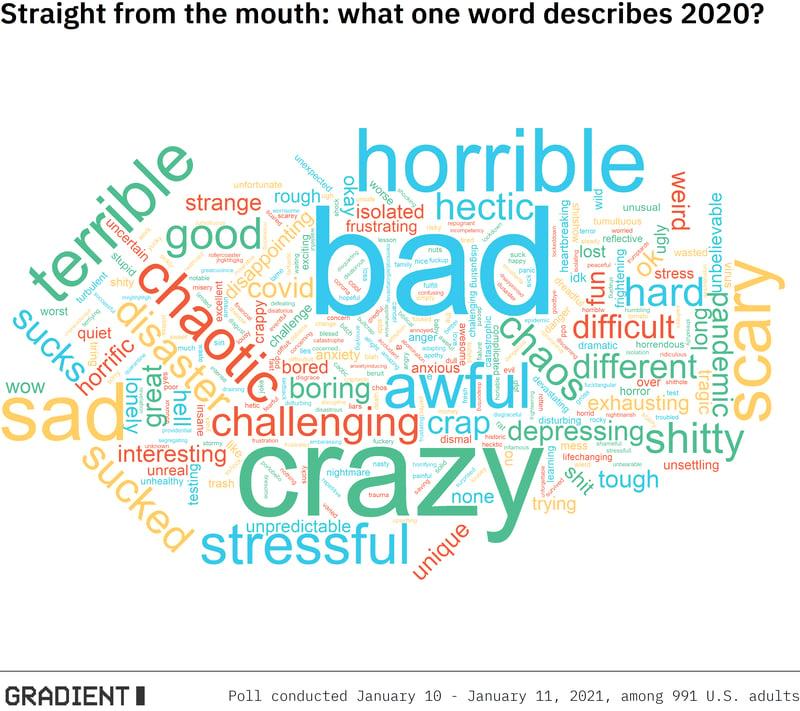 As we crawl out of the dark cave that was 2020, many of us are looking forward to a brighter 2021: 76% of Americans are optimistic that 2021 will be at least somewhat better than 2020. Of course, it couldn't get much worse – what many statisticians call "regression to the mean." Dear reader, please knock on wood (even IKEA wood counts) after reading this.
Beyond blind optimism, 4 in 10 Americans made New Year's resolutions this past December. And one perennial trend that is very much part of the "old normal" is that we all want to lose weight. Move over Freshman Fifteen, the COVID Nineteen is upon us. With 30% of Americans resolving to eat healthier or exercise more, here's to hoping our immune systems get better too.
While 2020 was difficult, our perseverance was not completely thwarted. 38% of Americans accomplished their 2020 New Year's resolutions and 40% are confident that they will achieve their 2021 goals. See, 2021 is better already.