If the intent of President Trump and the extremists who ransacked the US Capitol last week was to further question the integrity of the 2020 election...well, it didn't work. Compared to just after the November election, the percentage of Americans who trust the results of the election remains at two-thirds.
What has changed is the percentage of Americans that think the country is heading in the right direction based on the results of the election. In November, 35% had positive post-election vibes. Come January, that increased to 42%.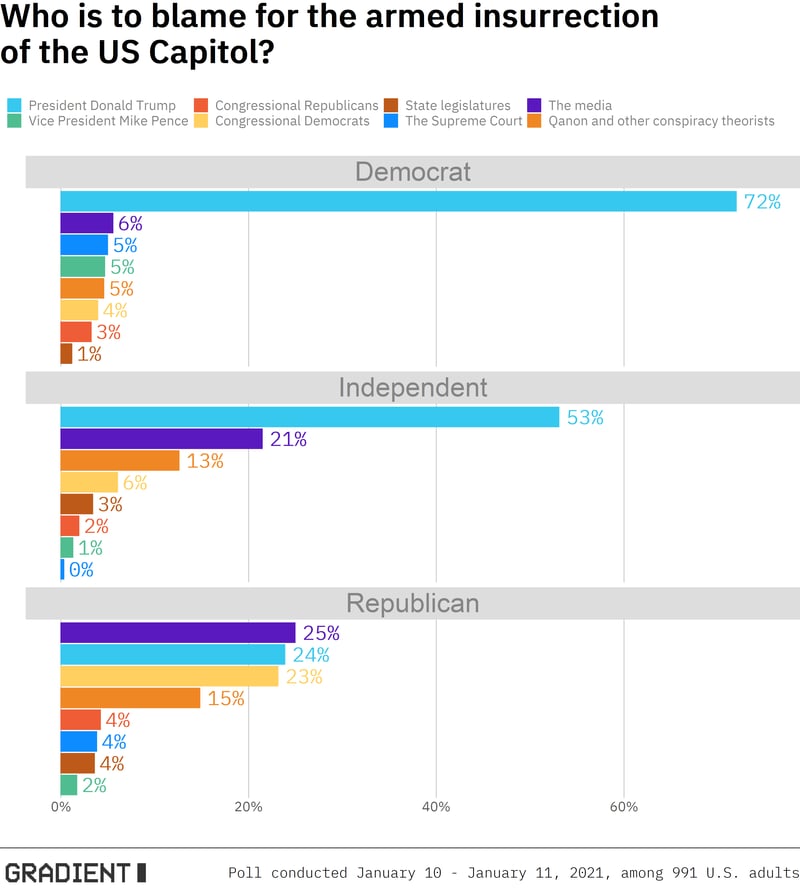 Then we have the armed insurrection of the US Capitol. Ready for a little blame game? While 72% of Democrats believe Donald Trump is to blame, only 24% of Republicans would agree. Instead, Republicans are just as likely to blame Congressional Democrats and the media as they are Donald.
A slim majority (54%) of Americans think Trump should be impeached for a second time, and a similar proportion would like to see the 25th Amendment invoked to strip Trump of his presidential authority. This is true even for one-quarter of Republicans.
It sounds like the majority has spoken. Again.