Even while vaccine distribution has, at times, sputtered, U.S. state and federal officials are channeling their inner-Jimmy John's, delivering roughly 1.5 million shots in arms per day and rising. In early February, 11% of Americans reported having received at least one dose of the vaccine – compared to 4% in January.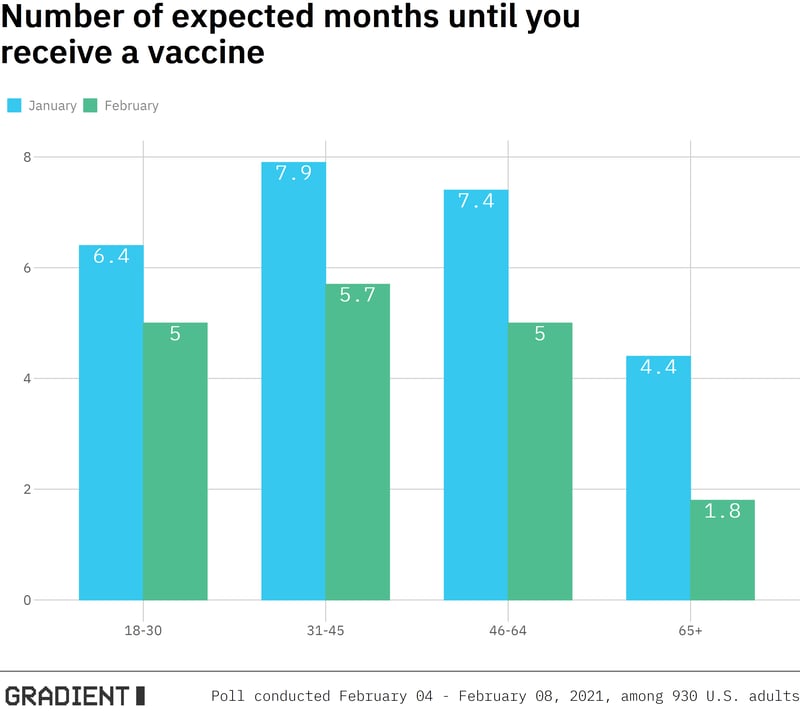 The uninoculated are feeling more and more optimistic about their prospects. Of those still awaiting their shots, Americans 65 and older expect to be fully vaccinated within 2 months. And all other age groups predict they'll be vaccinated before the autumn leaves change colors, just in time for UGG boots and pumpkin spice lattes. Prepare for the inevitable flood of apple picking and hayride meet-cutes.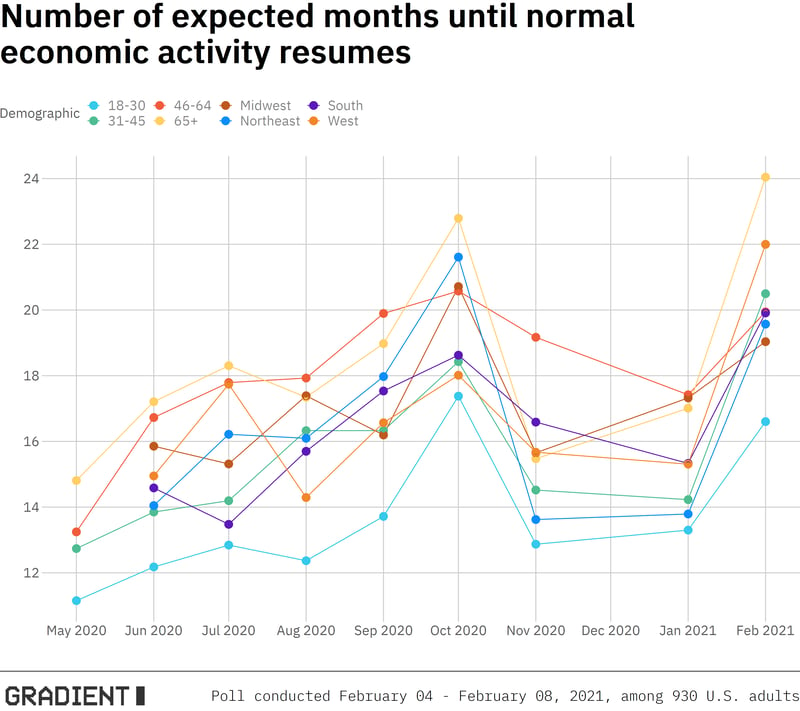 Even while personal expectations are high, Americans don't expect to be partying it up in sweaty nightclubs anytime soon. As of early February, Americans perdict more than a year and a half before we reach herd immunity or resume normal economic activity. And it isn't just one cynical group – Americans young and old, from one coast to the other are doubtful of a quick recovery.
Pessimism isn't completely unjustified considering that 20% of Americans profess they'll never get vaccinated. And you just know they scream the loudest whilst throwing maskless tantrums in the frozen food aisles. Even if collectively, Americans share doubt, individual intentions paint a different future on the near horizon. For now, we'll just keep partying on Zoom.