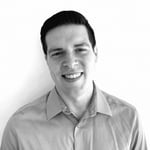 Cory Manento
Cory holds a master's degree and PhD in Political Science from Brown University, specializing in experimental survey research on voter attitudes, behavior, and electoral preferences. Coming from a background in which success is achieved through rigorous causal inference and sharp research design, Cory thrives on translating client needs into testable questions that yield actionable results.
Recent Posts
When it comes to customer segmentation, mindset-based segmentation delves deep into consumer behavior, focusing on attitudes, values, and motivations.
Read more
How can a customer segmentation help marketing strategy or drive sales growth? This is an overview of mindset segmentation for marketing purposes.
Read more